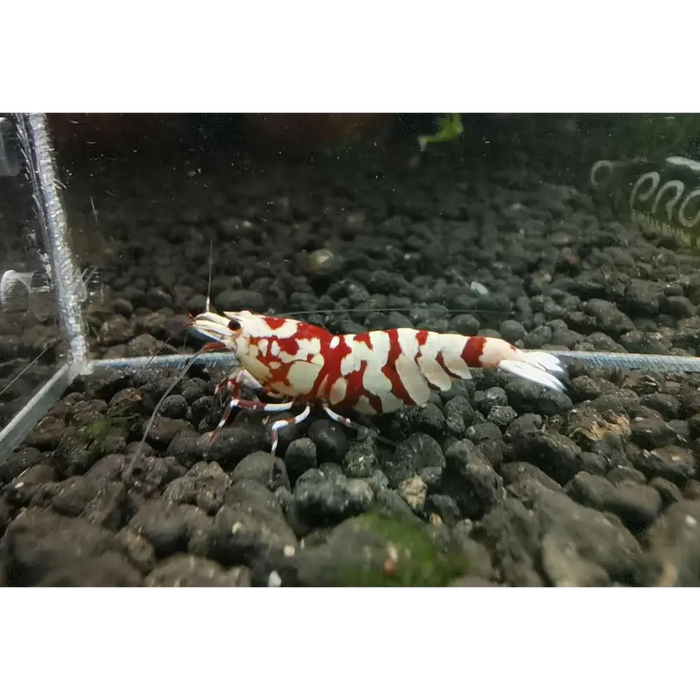 Red Fancy Tiger (Top Grade)
Original price
$44.99
-
Original price
$1,599.99
Red Fancy Tiger (Top Grade)
Description:
Presenting our TOP GRADE Red Fancy Tiger Shrimp, sourced from a champion blood strain directly from Taiwan. This strain stands out not only for its exceptional quality but also for its stability. With a culling rate of less than 20% — a remarkable achievement considering the usual 70% for regular strains — our Red Fancy Tigers also boast a big size gene and have a rapid breeding rate.
Features:
Champion bloodline from Taiwan
Video confirmation provided prior to packing
Super stable premium strain
Low culling rate of <20%
Large size gene and fast breeding
Parameters:
Scientific Name: Caridina cf. cantonensis
Temperature: 18 - 27 °C
pH Level: 5.8 - 7.2 (Optimal: 6.5 – 6.8)
TDS: 80-180 ppm (Our Tank: 110ppm)
GH: 3-6
KH: 0-1
Lifespan: ~2 years
Size: 2.5 - 3 cm
Diet: Omnivore
Breeding: Easy when using remineralized RO water
Gestation Period: 28 - 32 Days
Care Level: Very Easy
Note:
For rare or top-grade shrimps, feel free to contact us for direct orders from Taiwan.