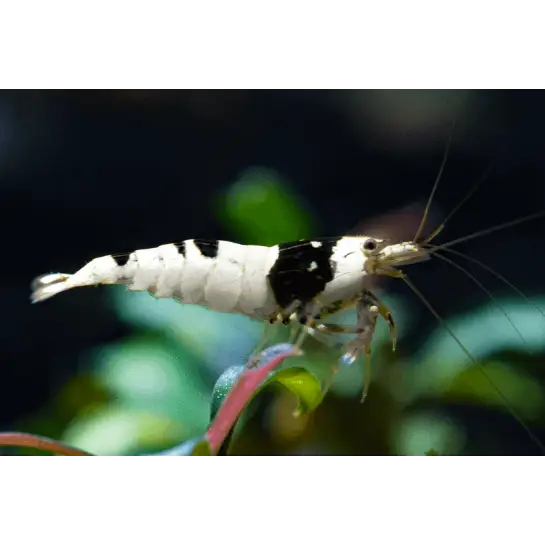 Pure Black Line (PBL) Shrimp
Original price
$7.99
-
Original price
$69.99
Pure Black Line (PBL) Shrimp
Description:
Renowned for its intense coloration, the Pure Black Line Shrimp is a selectively bred variant of the Crystal Black Shrimp. Unlike some other variants, the PBL Shrimp is pure-bred, ensuring it never produces golden bee offsprings. Characterized by its vibrant black and white hues and a thicker shell, it stands as a testament to precision in breeding.
Features:
Vibrant black and white coloration
Thicker shell for added resilience
Pure bred, no golden bee offspring
Direct importation from Taiwan
How to Keep:
As a Caridina species, the PBL Shrimp thrives best in soft, acidic water. For optimal results, employ remineralized RO water, aqua soil substrate, sponge filters, driftwood, almond leaves, and quality shrimp food.
Parameters:
Scientific Name: Caridina cf. cantonensis
Temperature: 18 - 27 °C
pH Level: 5.8 - 7.2 (Optimal: 6.5 – 6.8)
TDS: 90-130 ppm (Our Tank: 100ppm)
GH: 3-6
KH: 0-1
Lifespan: ~2 years
Size: 2.5 - 3 cm
Diet: Omnivore
Breeding: Facilitated by remineralized RO water
Gestation Period: 28 - 32 Days
Care Level: Very Easy
Note:
For inquiries about rare or top-grade shrimps, connect with us. We can facilitate direct orders from Taiwan. For comprehensive guidelines on Caridina Shrimp care, do visit our Care Guide.